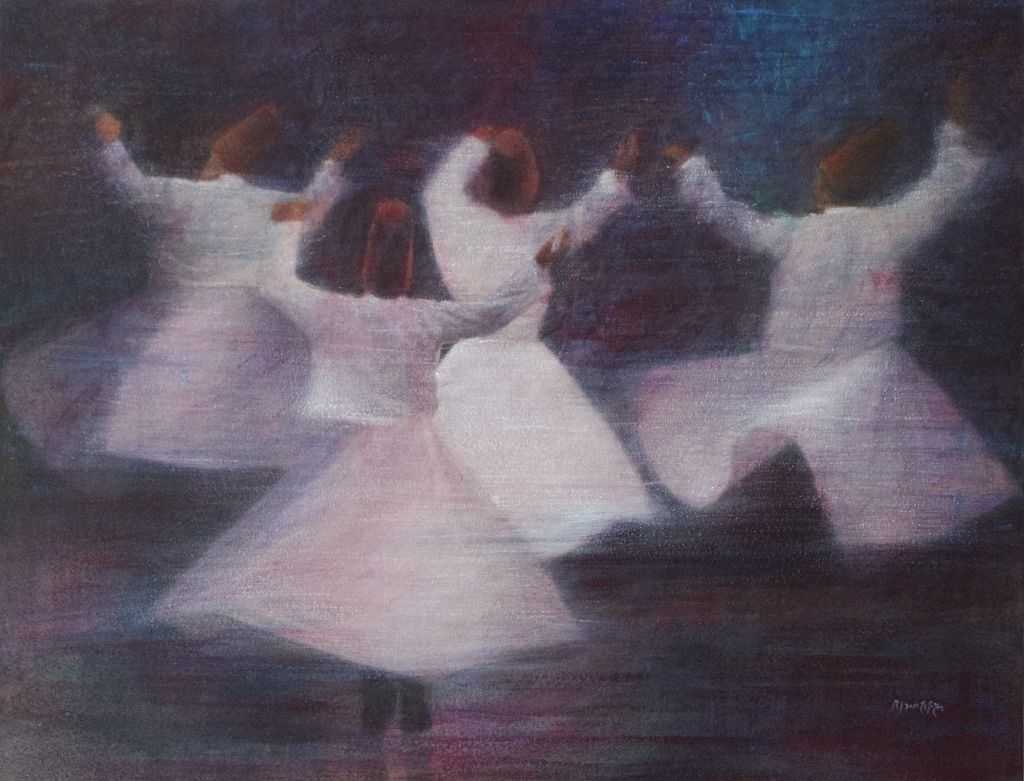 The pure energy of Art unites the humankind in terms of beauty and morals to elevate the human being
Alefnooon Gallery was opened in the heart of the capital, Damascus, during the war on Syria in 2016 by its founder, the plastic artist Badie Jahjah, and was interested in building a different system as a bridge to cross into life, and its most important vocabulary is the human being.
It allowed Syrian artists of all kinds, emerging and contemporary, to display their works in a spiritual space and according to high aesthetic standards.
The Alefnooon hall is the Alif as a special relationship between God and his knowing creatures, as it is a secret vertical relationship between God and the human being. The nun comes as an expression of the womb of the first Eve – the holy land, which embraces the seed, waiting for water and the emergence of the cry of the curved (Alif) in three movements: the heart and the mind and thought to complete its path to wisdom in a horizontal relationship between man and his brother, and it includes vocabulary that calls for love and truth for the good of mankind
Alefnooon appears at the end of the words "Iman Ihsan" of a person, and it appears at the beginning of the word "Gospel" and the last word of the Qur'an
And (S) that connects An and An is (S-Syria), which seeks to root a Syrian art out of the heart of the ordeal towards spaces open to the dream.It is a cultural space that looks to the beauty covered with the warmth of spirituality liberated from all burdens to be reflected in a spacious human mirror entitled: Diversity, difference and spiritual embrace.